Return to Headlines
What does it take to become a state champion?
Senior Jackson Stroud officially knows the answer.
Stroud won the state championship in the 220 pound weight class on February 29th, at Hartman Arena in Park City, defeating Trevor Lister of Blue Valley, 9-7 in overtime.
Jackson has been wrestling for six years now, and during this time he has used losing as his motivation to improve. "I don't really like to lose. As a kid I had only been beaten twice. It made me want to work even harder," Stroud said.
Head Wrestling Coach Quinton Burgess saw how much wrestling meant to Stroud and how much he worked for what he has earned. "You can't cheat wrestling; it will expose you and all your weaknesses, and your lack of preparation. What makes Jackson good is he knows this; he watches film on all of his matches and learns from every one of them. He pushes people around him to be better by working hard at practice, and he stays disciplined in all the extrinsic things needed to compete at a high level."
"Going into regionals we knew Jackson would get the number one seed because he was the runner up from the year before, and the other kid graduated," Burgess said.
Stroud described his final match as tough. "It was definitely really hard because he was a really good dude. He was really strong, a really good wrestler. It always feels good to wrestle really good dudes," said Stroud.
[caption id="attachment_11291" align="alignleft" width="174"]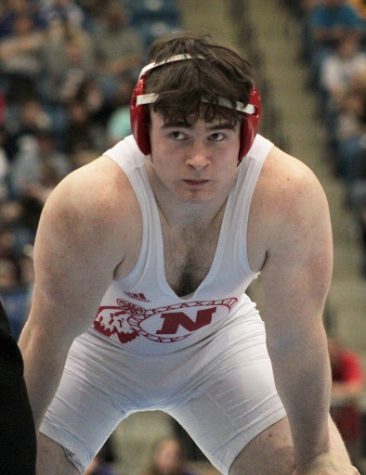 Kamri Oupkeo[/caption]
The match was back and forth throughout. They went back and forth until they ended up tied at 7.
"Then in overtime, I would always score first so I guess that's what gave me the edge, even though it was tied, I was the one that was scoring first so it helped me in overtime," Stroud said.
Stroud had won against Lister, his final opponent, a couple times before the state final match. Coach Burgess knew since last year that Stroud should, could, and would beat Lister the next time they wrestled. "I would say that in the grand scheme of things Lister was Stroud's biggest [opponent] of the year just because of the way it played out with him last year and knowing that we would probably meet up again in the finals this year; the mental aspect of all of that is a lot to process and Jackson did an outstanding job preparing himself mentally for that rematch," Burgess said.
This season has been an amazing season for Stroud. "What made his season so special is that he does things the right way. As a coach, I always want our best wrestler to be our hardest worker as this sets a tone for the rest of our team. He won the regional finals against the Washburn kid in overtime and was exhausted, I told him after the match to leave his shoes on and once he got his metal we went and conditioned for another 20 mins. How many kids come off an overtime match where they just beat the #1 kid in the state and accept their coach making them condition for 20 more minutes? It's his attitude and work ethic that lead him to be a state champion and a leader on our team," Burgess said.
[caption id="attachment_11290" align="alignright" width="257"]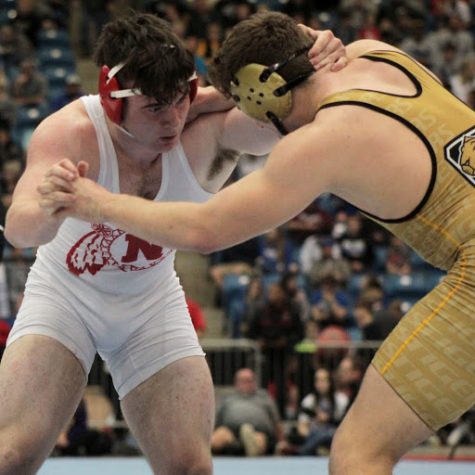 Kamri Oupkeo[/caption]
Stroud always thought about what he would do when he won. "When it actually happened I didn't really know [what to think], I was just like kinda like 'what the f***!' I was just super hyped." He then ran over to his coaches and hugged them.
Stroud will always remember that day. The things he will look back and remember the most are his team and his coaches that were there with him. "I couldn't do it without them. It's always nice, like even though none of the other teammates were wrestling they all came to support."